MoRunning 2018 Race Report 3rd & 4th Nov
Posted on by MoRunning
The 2018 MoRunning events kicked off in spectacular fashion last weekend! Our first events were in Aberdeen, Leeds, Perth and Newcastle and certainly did not disappoint. Our event teams have been reporting to back to us and we have loved what we've been hearing! Please continue to share your photos and stories with us, and don't forget to look out for our photos from Wildman Media here: https://www.awoladventure.com
Huge thanks to all our fundraisers - this is why we MoRun and your fundraising will help make massive strides in men's health. Our fundraising total so far is over £6000. I wonder how high we will reach by the end of the month?
Well done to all of our runners, here's a quick mention for our top 3 at each race and some of our favourite fancy dress outfits.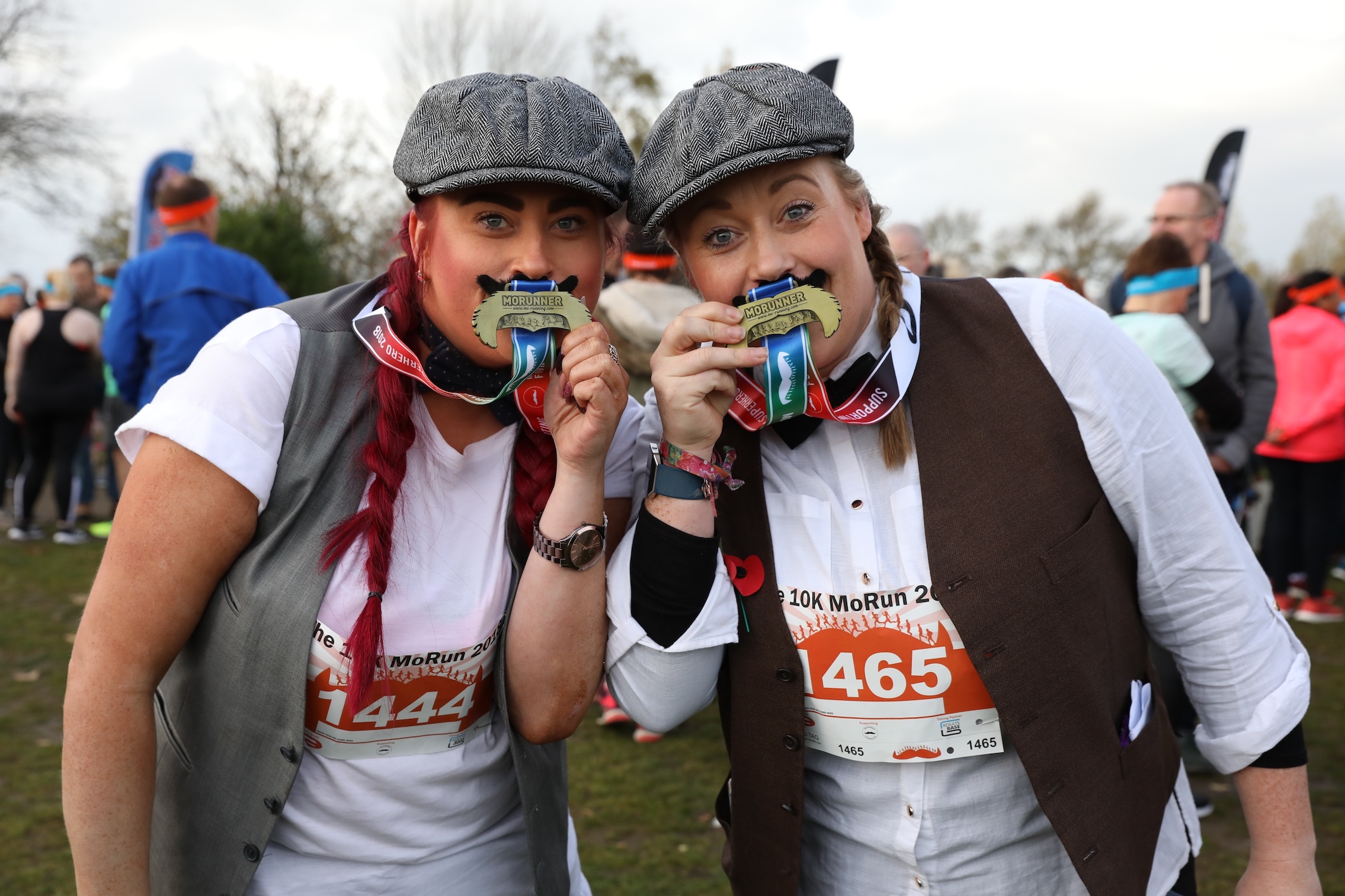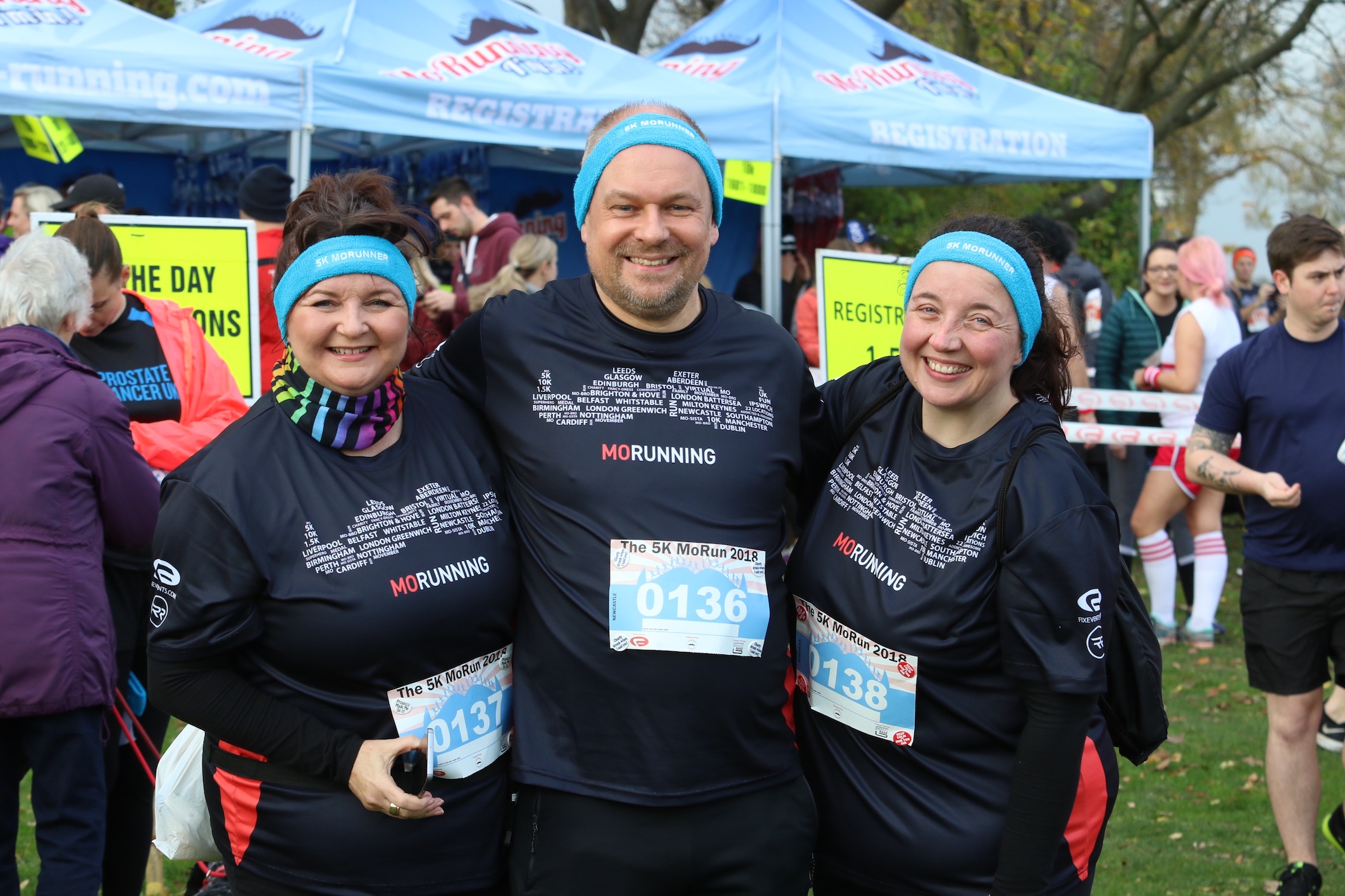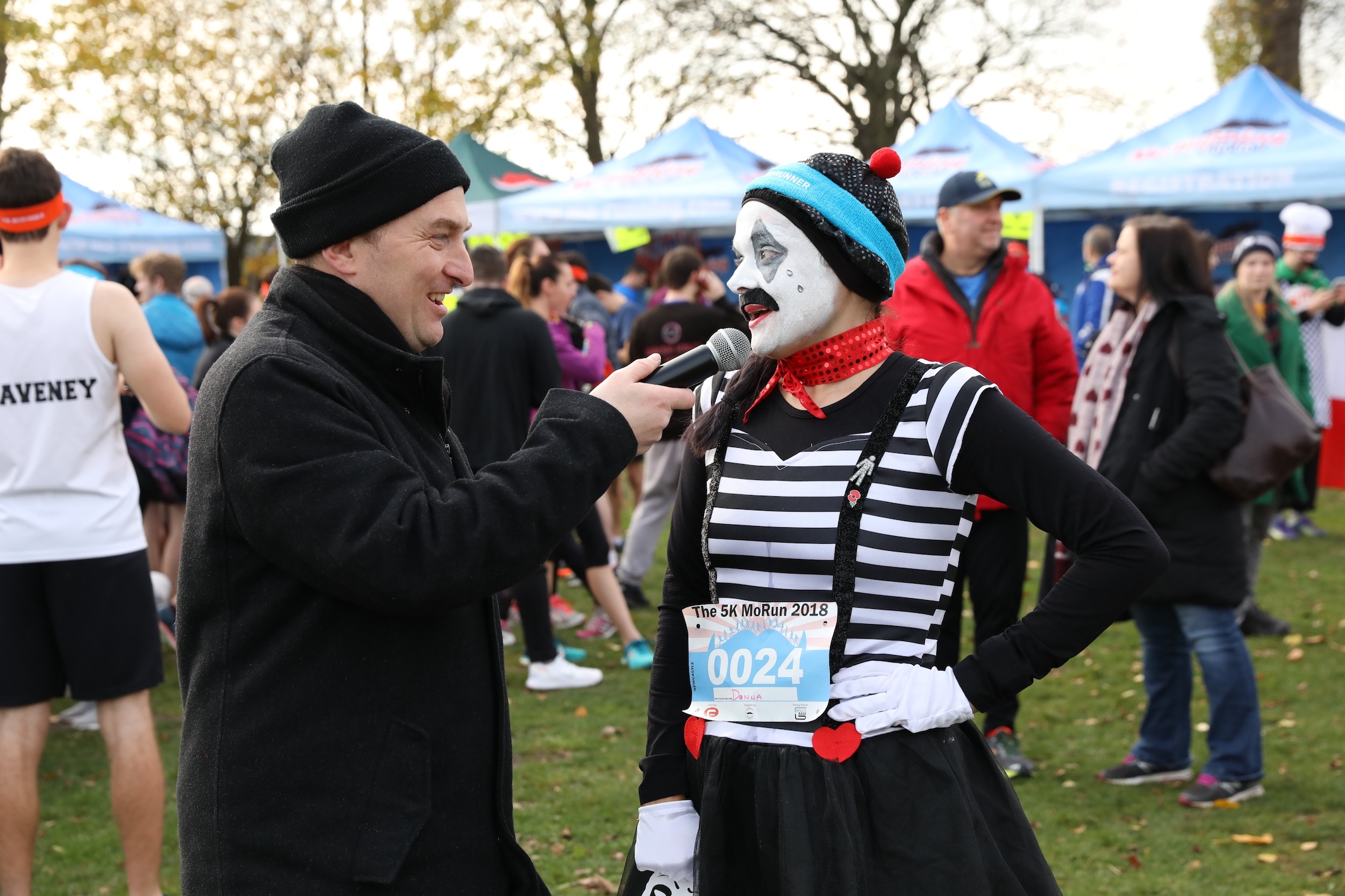 Aberdeen
Men's 5K
1. Nathan Tosh
Men's 10K
1. Scott Birse
2. Kenny Wood
Women's 5K
3. Susan Brown
Women's 10K
1. Emma Murray
Leeds
As Leeds reaches its 5th consecutive year now it is always a special one. The Iconic Temple Newsam set the scene for a lovely Movember morning as the Sun brightened up the beautiful grounds all our MoRunners were about to joyfully take on. The day kicked our 22 event month off with a bang as we welcomed over 400 challengers from surrounding areas to the Leeds location.
Noticeably we were surrounded by lots of moustaches in true spirit and fancy dress so it is always our duty to select some of the best. One of several winners in our Fancy Dress line-up was a lady who brought some deep thought to her out-fit and created a costume that symbolised depression. She was a dark grey cloud with rain dripping from her head as she set-out, and when she returned over the finish-line she had a bright sunshine filled mask on! It was something quite unique. The 118 crew were back of course, along with a storm trooper and some very sparkly Mini-Mo's.
Well Done LEEDS...
Men's 5K
2. Dane Nugent
3. John Hudson
Men's 10K
1. Sam Cullen
3. Stu Nutting
Women's 5K
Women's 10K
1. Emma Hinkles
2. Agata Tudek
3. Erica Modena
Perth
Men's 5K
Men's 10K
1. Mark Taylor
2. Steven Dick
Women's 5K
Women's 10K
1. Sonjia Crow
3. Jenny Hughes
Newcastle
The North East MoRunners were, as they always are, colourful and spectacular! The event had an amazing energy from start to finish, it spelled out fun, connection and camaraderie all in capitals. We had over 900 take part on the day creating an amazing atmosphere at from start to finish. The weather
The young Mini-Mo's race was first to kick-off the races and they did so in tremendous style and flare. We even had our Go-Ape partners handing out bananas and whilst getting involved they even ran with everyone in Monkey suits to boot.
Our Fancy-Dress competition blew us away and was a huge highlight as always, the Newcastle locals were never going to disappoint were they. We had Elvis rock-up and do his thing, a giant human sized hot-dog which was certainly sizzling when he crossed the finish line, good old Freddie Mercury and many more hundreds of Moustaches running around In excitement.
Simone came down from the local Gym Group fitness centre to warm-up all the Mo'Bros & Mo'Sista's with some energetic and fun moves, getting everyone ready to take on the 5k or 10k course of Exhibition Park. A huge set-off for both races prompted by some great praise by all the supporters cheering on all the runners throughout. We had some loud and lovely friends and relatives who were spectating, they gave some good cheer and hoorayed everyone over the finish-line.
Men's 10K
1. Edward Olsen
3. Jacob Hiom
Men's 5K
3. Paul Baiks
Women's 10K
1. Clare Dixon
2. Jadwiga Tyka
3. Emma Rollo
Women's 5K
3. Jane Elliot
Meanwhile, why not look at our HQ website for other listings which might interest you - we have events all over the country and even a triathlon.Thank you for joining us at MoRunning 2018 and we hope we will see you again in 2019!Huge congratulations to all the MoRunners - you were all amazing!
All the best
The MoRunning Team