Movember 2018 Launch
Posted on by Chris Geisler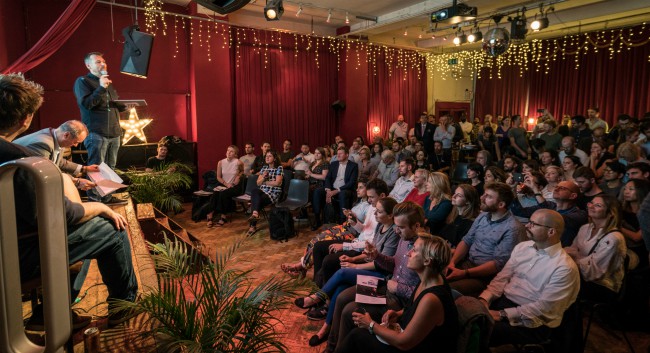 In preparation for Movember we got up-to-date with the Charity's latest campaigns as they invited us and many others to a special evening to hear about the state of Men's health and all of their projects which are changing the lives of men. The turnout was incredible, we stood shoulder to shoulder in the jam packed room with not just Mo Bro's but curious and supportive Mo Sistas too, all eager to learn more about Movember's latest challenges. Whilst witnessing some of the best Mos around we were introduced to a panel which held space for 4 individuals, all sharing their own experiences and battles with everything that is connected to the Charity. From Prostate & Testicular Cancer to Mental Health and very high on the agenda was the UK's Male suicide rates which produces some shocking figures. Did you know that 3 of 4 suicides are Men? It was incredibly refreshing to see how these people and the foundation kept the atmosphere so fun and upbeat whilst dealing with some of the most unfortunate illnesses around. At times the statistics and figures of diagnosed cancer patients and suicide rates were really hard to digest but the panel always found a way to bring some light and positivity on all the subjects that they were personally connected to.
It was a truly inspiring and uplifting evening which hammered home the reason why Mo-Running exists and continues to partner with this phenomenal not-for-profit charity.
Please continue to do your own reading on the Movember website here: https://uk.movember.com/
Fundraising, It had never been easier - GoFundMe: https://www.justgiving.com/campaigns/charity/movember/morunning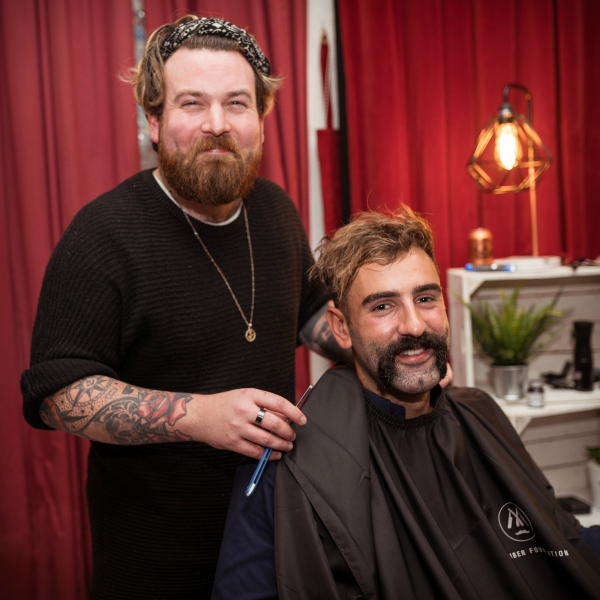 Pop-Up Movember Barber setting the tone...
A little about the Charity you may not know:
- Movember is now the largest men's health movement in the world. According to the organization's website, "the Movember community has raised over $550 million and funded upwards of 1,200 projects over the years"
- Movember isn't just a movement to raise awareness about cancer. It also brings focus to men's health issues including depression in men, and other mental and physical health issues.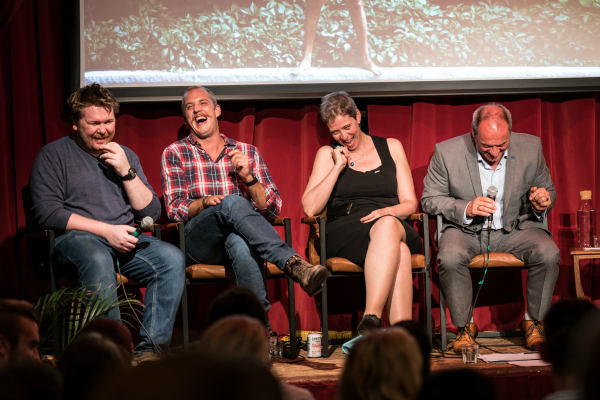 Movember Launch Panel included: (Right to Left)
Elvin Box, Associate Director of Mace UK Consultancy, and affected by prostate cancer
Caroline Moore: http://www.ucl.ac.uk/slms/nhs70/caroline-moore
Ben Bowers from the Movember Foundation and testicular cancer survivor
Connor McReynolds, Editor, author and comedian – mental health advocate