Virtual MoRunning
Monday at 05:00am1st November, 2021
MoRunning is set for a big return this November. Stay posted for earlybird entries opening soon.
About this event
Wherever you are in the world you can sign up, train and complete your MoRun anytime during November and then add your MoRun time to your online profile as often as you like. At the end of the month we will send you your amazing and well earned MoMedal!
This years medal is new for our virtual MoRunners and an absolute beauty to add to your collection! Limited availability so sign up today.

MoRunners Receive
MoRunning online profile where you upload your run time along with regular updates
You can view your distance stats, total distance run and our individual and country leaderboard
Reward points
MoRun medal on completion of your virtual MoRun
Use Strava to upload your run times and run routes within your profile page
Go in our weekly prize draw and have chances of winning little goodies from us just for being a MoRunner
We will share motivational videos in your profile page along with training info and more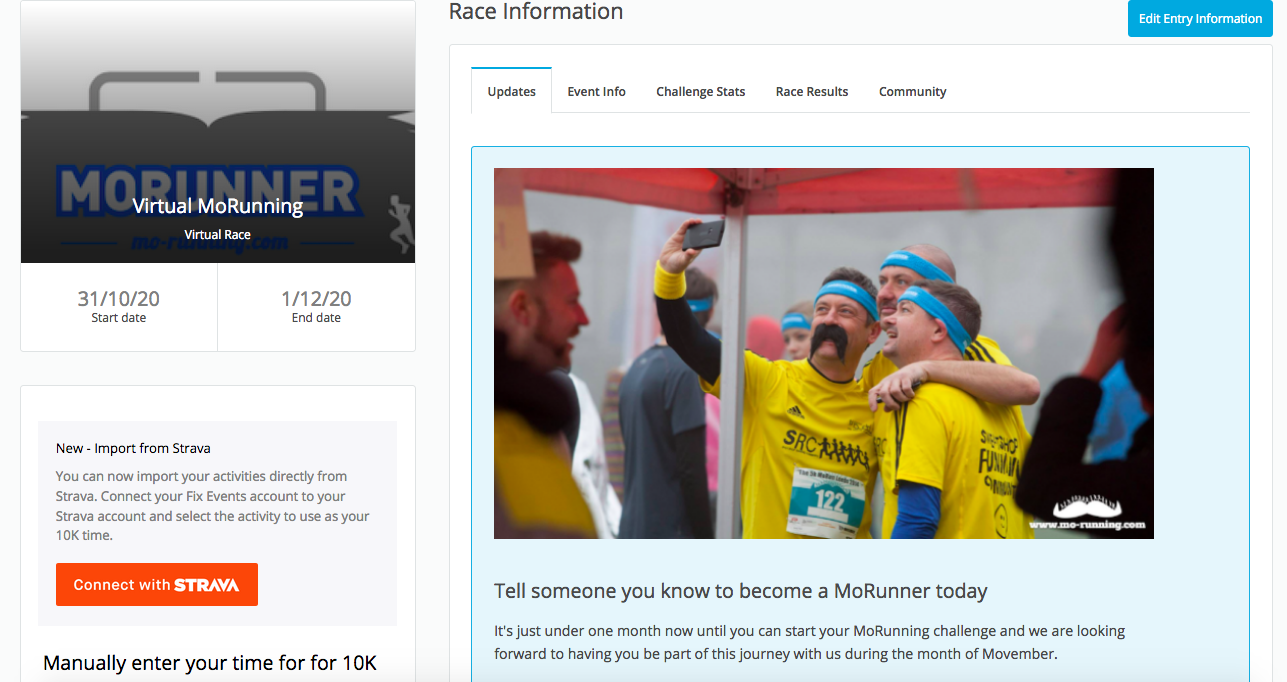 Race Video
Event Information