01 Oct, 2019 - General
Could you be a MoRunning Legend or Superhero?
Every year MoRunning orders thousands of our magnificent moustache medals to award to all our amazing MoRunners.
We also have super special medals for those who go above and beyond. Will you win one this year?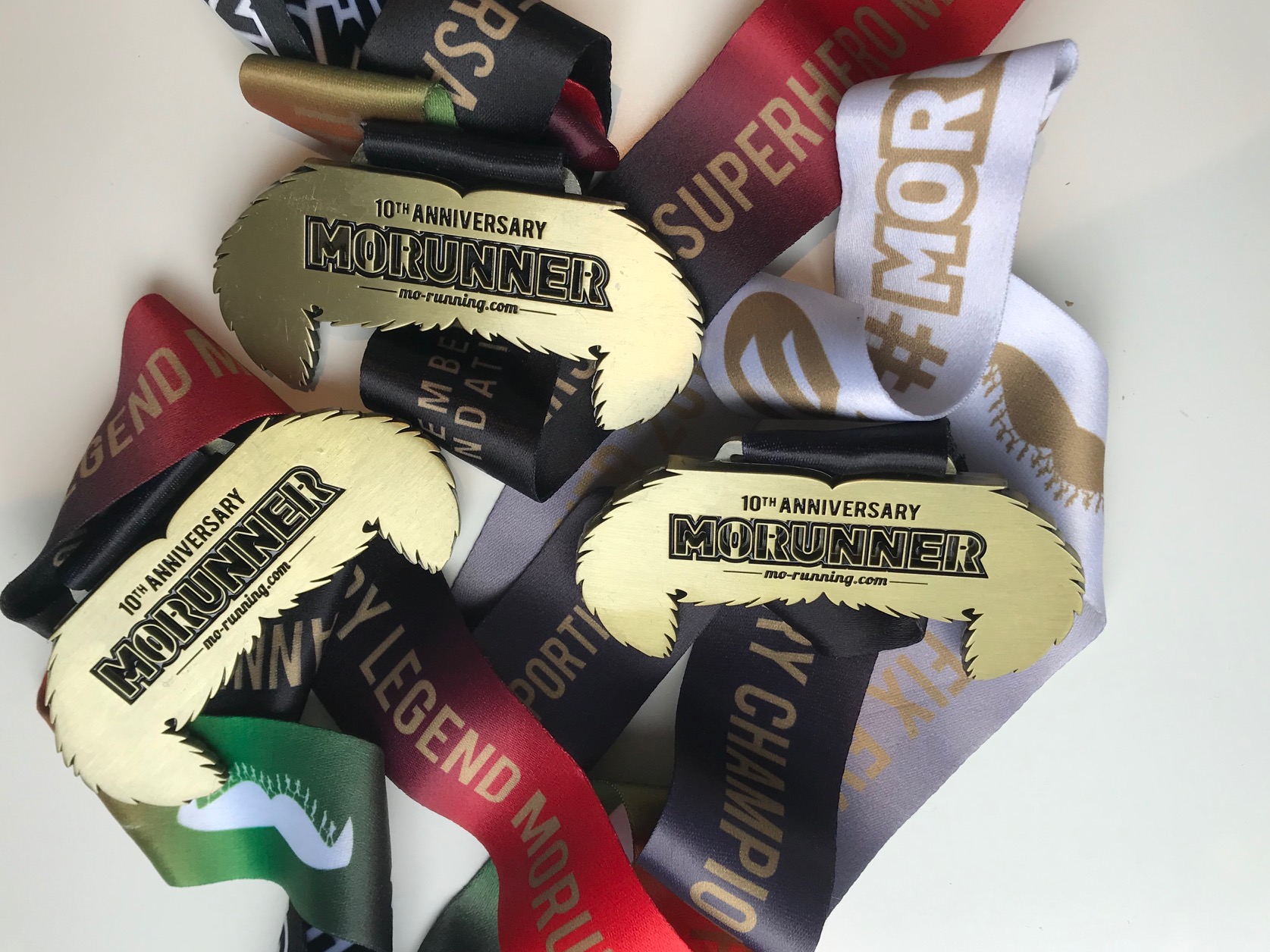 Our 5k and 10k winners are awarded with a Champions medal and T-shirt and are invited back to defend their title the following year. We love to see them back year after year – some are even on their way to their 5th MoRun win!
However, don't worry if you aren't the speediest of runners, MoRunning is all about having fun and raising awareness and funds for the Movember Foundation along the way. So maybe you can earn a Legend or Superhero medal? At every event a few of these extra special medals are handed out at the discretion of the Event Manager and MC.
Is this your fifth (or more) MoRun, or maybe you've been with us every single year over the last 10 years? We think that definitely deserves recognition. Get in touch with us before the event and let us know you are joining us again so that we can add your name to the Legends List.
Many of our runners have a tale to tell about why they are MoRunning. Some of them have overcome incredible challenges to get to where they are today. And a few are undertaking superhuman feats to raise much needed funds to help the Movember Foundation stop men dying young. Contact us with your story and let us know what makes you a MoRunning Legend.
One of our favourite things about MoRunning is the fancy dress – we have seen some impressive efforts over the 10 years! There is a fancy dress competition before every event, so make sure you get there early enough to join us. The crowd are asked to choose their favourite fancy dress, and of course there is a prize – a Superhero medal for the winners!
We look forward to seeing all our MoRunners, MoChampions, MoLegends and MoSuperheroes this November !
MoRunners – You Rock!
What's else is growing on?